Well, it's here, Thanksgiving, and you know what that means... Turkey, gravy, stuffing, cranberries, wine, double-doses of
LG Sciences SLIN
, and an hour long session of fitness involving agility drills, low-impact cardiovascular activity, and circuit weights. What, not your typical sedentary holiday?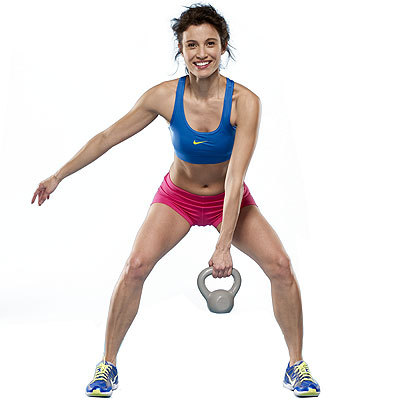 Last Thanksgiving I found myself at Gold's Gym in Fort Walton Beach, Florida. While most people were just waking up, I was sitting on the curb waiting for the doors to open at 8am. As I was sitting there, a man across the street at an antique shop politely (take that with a grain of salt) told me that I needed to "get a life." - To which I politely replied (again, grain of salt), "Sir, you're at an antique shop."
Some people just don't understand fitness, the lifestyle surrounding it, and the dedication it takes to be involved in it. But even more so, what so many people don't understand is what it offers: A release of stress, a sense of accomplishment, a feeling of self-worth, a better body, and a healthy heart, and I mean that both literally and figuratively.
...however, what that man said to me was not all wrong. It is imperative that we, as fitness enthusiasts who do in fact want a life outside of training, find a healthy balance.
I've been training consistently ever since I was fifteen, and have been seriously dieting ever since I was sixteen. I've been through enough holidays to have developed my own philosophy on creating a balance between training and family tradition...
1)
Don't neglect your family and/or friends. They mean more than a barbell and protein shake ever will. Devote the majority of your time on these days to them. They'll understand if you have to take an hour or two to yourself.
2)
Just get it over with! After all, what else would you be doing?...watch Mom baste the bird? - Think about how many times in your life an hour quickly flew by, and what little you accomplished in that time frame. Get yourself to the gym, get the session in, and get out. You'll be done before the TV knows you're gone.
3)
The turkey and pumpkin pie will not eat itself. If you're on a consistent diet, which everyone should be, you shouldn't be heavily cheating more than once per week anyways. If it makes you feel better, plan ahead and skip your scheduled cheat meal the week before. This means you'll have a two week break from your last cheat. Just treat this meal as you would any other cheat. It's no different.
4)
Be thankful. - Cliche, I know, but it honestly helps in multiple ways. When you sit back and reflect on the year, your blessings, your accomplishments, you see that there is so much to be happy about. Give yourself today. You deserve it.
Have a great, safe, and happy Thanksgiving, everyone!